Conference Program
---
Registration is All Access
Attendees are encouraged to network with industry colleagues during all the conference's receptions, lunches, and coffee breaks. During these networking opportunities, please visit conference exhibitors to learn more about the pultrusion industry and what projects are most important to your colleagues. All events will take place at the Hyatt Rosemont Hotel.
Agenda
Monday, April 8
2:00 pm - 4:30
pm
Pultrusion
Industry Council Meeting (invite only)

5:30 pm - 6:30 pm
Welcome Reception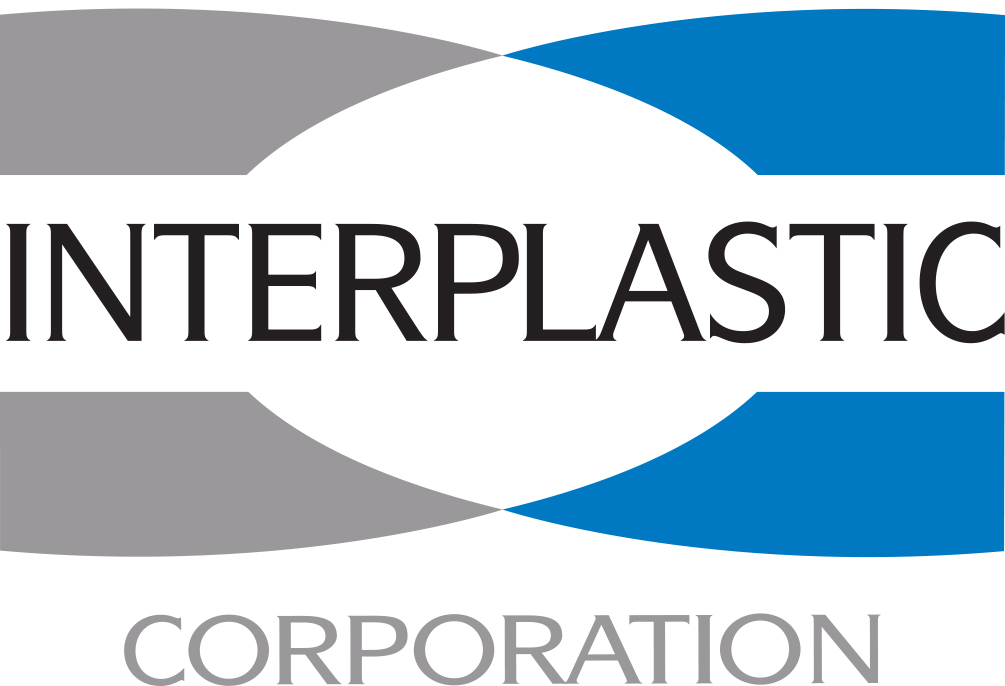 Tuesday, April 9
7:30 am - 8:30 am Breakfast with Exhibitors

8:30 am - 8:45 am Welcome & Opening Remarks
8:45 am - 9:30 am Keynote Address | Steve Gonzalez; KONE

Steve's keynote session will explore how KONE developed UltraRope™ - a super-light rope technology, with carbon fiber core and special high-friction coating. UltraRope™ technology eliminates the disadvantages of existing steel ropes – high energy consumption, rope stretch, large moving masses, and downtime caused by building sway.

Steve Gonzalez is a mechanical engineer, and patent holder with more than 20 years' experience in the design, construction, analysis and optimization of commercial and industrial building systems, with special focus on buildings' utilities and infrastructure. Steve serves as KONE's Director of Major Projects, leading the strategy, sales and execution of the Americas Major Projects business. He also conceived and led the creation of KONE's award-winning Project Management Development Program and the project management structure for KONE's largest and most complex projects, globally. He has been previously featured in various publications including The Wall Street Journal, ConstructionDIVE, and CompositesWorld.

9:30 am - 10:00 am Curved Pultrusion For Lightweight Automotive Components

This presentation will describe some exciting new solutions for tackling the challenges that have killed so many automotive composite initiatives: process speed, predictability, cost, and innovative attachments. The ability to make tubular curved profiles with a continuous pultrusion process is a great fit for bumpers, battery trays, front end systems, roof bows, floor supports, and others.
Toby Jacobson; Shape Corp.
10:00 am - 10:30 am
Coffee with Exhibitors
10:30 am - 11:00 am
Waterfront Solutions Utilizing Pultruded Pipe & Sheet Piles
The presentation will cover infrastructure applications utilizing pultruded sheet and pipe piles for retaining walls, storm protection, bridge and pier fenders and bearing piles. In addition, the presenter will discuss the development of the product lines and the necessary engineering details and codes and standards required to do business with government and private agencies. Finally, the presenter will review test procedures and the importance of property representing the capacity and performance characteristics of pultruded profiles for infrastructure applications.
Dustin Troutman; Creative Pultrusions, Inc.
11:00 am - 11:30 am
High Temperature Resin Alternatives
In pultrusion, temperature resistant resins have many options for the designer and manufacturing engineer from traditional to more exotic. Selection of the proper resin for the intended service application can be confusing and difficult. This presentation intends to provide an overview of the many options available and tools that users can use highlight the key differences and advantages of each resin. Case histories will be presented that provide examples of potential solutions for the intended service environment.
Jeffrey Starcher; Scott Bader
11:30 am - 12:00 pm
Elium - the Liquid Thermoplastic Resin for High Strength Pultruded Composites
Traditionally, most continuous fiber composite parts have been limited to thermoset resin matrixes, but a new thermoplastic resin, Elium, was developed to combine the liquid processing for excellent wet-out with high mechanical properties and the ability to post process: welding, thermoforming, and recycling. This session will explore the details and benefits of this resin processing and its mechanical properties.
Mark Aubart; Arkema
12:00 pm - 1:30 pm
Lunch with Exhibitors
1:35 pm - 1:45 pm
Welcome to the European Pultrusion Technology Association

Elmar Witten, EPTA
1:45 pm -
2:15
pm
Eurocode Composites Status Report
The Eurocodes are the design standards for safe building in Europe. Under CEN TC250, a document has been developed that could eventually become the Eurocode for composite materials. This session will provide an overview of design codes and standards related to composites in Europe, and a status update on the next steps and the main hurdles.
Eric Moussiaux; Exel Composites
2:15 pm -
2
:45
pm
An Aluminum Conductor with Pultruded Composite Core Reduces Line Losses by 25 - 40%
Electrical utilities are often considered the single largest consumer of electricity because transmission- and distribution-line losses range from 6% to 24%. Based on the U.S.'s combined CO2 emissions of 1.372 pounds of CO2 per kWh, a one-third reduction in line losses would equate to a CO2 emission reduction of nearly 250 million metric tons of CO2 per year - equivalent to removing 50 million cars from the road. A newly designed Aluminum Conductor Composite Core (ACCC) solves the line-loss issue in its radical departure from traditional conductor designs which rely on a high strength 1.9 Gpa (285 Ksi) steel core. The new pultruded hybrid glass fiber and carbon fiber-composite core has a strength of 2.2 GPa (315 Ksi) and is more compact than the traditional stranded steel core, allowing for the incorporation of up to 28% more aluminum with no conductor weight or diameter penalty. The pultruded composite conductor design has successfully entered the electrical utility industry as illustrated by the 60,000 km (37,000 miles) of ACCC conductor that has been supplied and installed worldwide.
Clement Hiel; Composite Support & Solutions, Inc.
2:45 pm -
3:15 pm
Best Practice for Testing of Catalyzed Stability in Pultrusion
Pultruders often struggle to maintain adequate catalyzed bath stability, or pot life. Resin, pigment, lubricant, catalyst, additive combinations, and ambient conditions, all impact catalyzed stability. Pultruders could use a more reliable way to predict how a formulation will perform, and how stability will be impacted when a change is made. A new, elevated temperature, lab viscosity study has been developed to correlate a specific mix formulation to stability performance on the pultrusion line. This session will evaluate how the new method will help pultruders better screen and optimize mix formulation prior to running in production.
Jeff Rothchild; AOC Aliancys
3:15 pm -
3:45 pm
Coffee with Exhibitors
3:45 pm - 4:15 pm
New High Reactive Anhydride Curing Agents
This presentation will demonstrate the practicality of using new and unique pre-catalyzed anhydride curatives with epoxy resins to produce pultruded profiles which are well suited for high performance applications. Remarkable pull speeds in the range of 40 – 72 inches per minute were achieved in trials without any product sacrifices. The cured profile's high glass transition temperatures, efficient rapid curing process, physical and thermal properties, and pot life data of the resin systems will be presented.
Karana M. Shah; Dixie Chemical
4:15 pm - 4:45 pm
Pultrusion of Textile Carbon Fiber

Institute for Advanced Composites Manufacturing Innovation (IACMI) teamed with Oak Ridge National Lab (ORNL) to optimize the use of Textile Carbon Fiber in pultrusion. The presentation discusses the benefits of carbon fiber compared to the typical reinforcements used in pultrusion. Authors explain what Textile Carbon Fibers are and the cost benefits. Several demonstration projects are presented that utilized Textile Carbon Fiber in pultrusion. IACMI and ORNL are ramping up to continue the work at the newly established pultrusion facility located at the Carbon Fiber Technology Center at ORNL.

John Unser; IACMI - The Composites Institute
4:45 pm - 5:00 pm
Day One Closing Remarks
5:00 pm - 6:00 pm
Networking Reception with Exhibitors
6:30 pm - 9:00 pm
Oktoberfest

Don't miss out on this Oktoberfest themed event on April 9th at Hofbrauhaus Chicago from 6:30 pm – 9:00 pm. Enjoy this fun filled evening with networking, live entertainment, good food and drinks! The communal dining experience is a terrific way to network. Tickets are $65/person. The cost includes food and 2 beverage tickets for the night.
Wednesday, April 10
7:30 am - 8:30 am
Breakfast with Exhibitors
8:30 am - 8:45 am
Day Two Opening Remarks & PIC Update
8:45 am - 9:30 am
Keynote Address | Paul Gogan; WEC Energy Group

Paul Gogan's keynote session will discuss how his group is able to consistently be named the most reliable electric service provider in the Midwest through their use of composite utility poles and crossarms. Paul will describe how these utility poles are deployed and installed in various remote locations and why they've opted to transition to these poles for their customers.

Paul has over thirty years of experience in the design, maintenance, operation, and construction of electric distribution, transmission, and generation facilities. In his current role, Paul oversees the engineers and technicians responsible for design, testing, and asset management. Under his direction, WEC has been awarded the PA Consulting Award for Excellence in Reliability for the last seven years. Mr. Gogan is the Chairman of the Edison Electric Institute Working Group on New Technology, where he is a frequent author of electric distribution standards and papers.
9:30 am - 10:00 am
The Successful Standardization of Fiberglass Rebar
Displacing a material with fiberglass composites requires a comprehensive set of design guidelines, test methods, installation standards, material standards and quality assurance reporting that are standardized and enable adoption by many different parties. Working closely with academia, researchers and trade organizations, the fiberglass rebar industry has set a good model to take this composite application from research labs into adaption in mainstream construction codes. This presentation describes the progress the fiberglass rebar industry has made to bring standardization of rebar specifications, codes and testing standards, and serves as a successful example of how a collaborative approach could be adopted by other pultrusion applications to increase penetration of composites into structural applications.
Dr. Amol Vaidya; Owens Corning
10:00 am - 10:30 am Coffee with Exhibitors

10:30 am - 11:00 am Trends in Infrastructure & ACMA's New Standards
The infrastructure market has presented an excellent opportunity for pultruded products to provide engineers and designers with solutions to potential issues such as corrosion. Recent publication of ACMA standards has supported further penetration into the construction and infrastructure market. This presentation will review accomplishments and trends over the past 25 years and attendees will learn about today's technology and product advancements, with a vision of what the future could bring.
John Busel, F.ACI; ACMA
11:00 am - 11:30 am
Weather-stable Colorants for Exterior Applications

The desire to circumvent pigment fading and system degradation in colored composites is often desired or required for exterior applications. American Colors manufactures liquid pigment concentrates and has formulated the PCV line intended to minimize color change by using weather stable pigments and incorporating UV additives for exterior composites. This presentation will explore the development process of this pigment-rich product by reviewing the development, research, and testing standards that were involved.
Jordan Encarnacion; American Colors
11:30 am - 12:00 pm
Low-Cost, Industrial Carbon Fiber Pultrusion & Applications
Fiberglass has been the primary reinforcement used in pultruded profiles for decades, but low-cost, industrial carbon fiber is opening new applications for carbon fiber pultrusions. The first low-cost carbon fiber breakthrough application was been wind energy, and other applications include automotive, civil engineering, and oil & gas. This presentation will explore the markets and applications of pultrusion using a low-cost carbon fiber product.
David Purcell; Zoltek
12:00 pm - 1:45 pm
Lunch with Exhibitors
1:45 pm - 2:15 pm
Improve Processing with Modified Acrylic Resin for Low Flame Spread and Low Smoke Applications
Mass transit and architectural applications with demanding flame spread and smoke emission requirements represent attractive new markets for composite materials. One route for meeting these requirements is the addition of high loadings of alumina trihydrate (ATH) to modified acrylic resins. To alleviate some of the most common processing challenges for modified acrylic resins, an improved resin has been developed that maintains excellent flame spread and low smoke emission performance. This presentation will compare the modified acrylic resin options, including stability of the ATH in the resin and increased pultrusion line speed.
Michael Stevens; Ashland LLC
2:15 pm - 2:45 pm
Method for Improved Tool Life, Material Flow & Precision
Standard hard chrome plating often has problems with adhesion and premature failure, wear, and corrosion. A new surface enhancement method based on nanoparticle-formed coatings called Plasma Acceleration, allows for creating enhanced surface precision that results in no distortion or change to tool size. Plasma Acceleration coating improves combined wear and corrosion protection by more than 20 times, according to evaluation and reported research done by the U.S. Army, which has created a new military specification to replace hard chrome plating for M777 Howitzer components. This presentation will illustrate a variety of surface enhancement methods and show how they work, where they fit, and what benefits they provide to the pultrusion industry.
David Bell; Phygen Coatings, Inc.
2:45 pm - 3:15 pm
Flexibility in Polyurethane Injection Molding
The Fraunhofer Research Institute for Casting, Composite and Processing Technologies (IGCV) in Augsburg (Bavaria) is focusing its latest research and development on polyurethane injection pultrusion. This presentation will cover the current research on varying shapes and flexibility levels of injection molds, which allows for easily changing angles and positions during application. The speaker will discuss their experience with aliphatic polyurethane, which boasts positive flame, smoke and UV resiliency. Lastly, the speaker will cover their work in the area of bio-based polyurethane reinforced with bio-based fibers to generate renewable composite structures.

Sebastian Strauß; Research Institute for Casting, Composite and Processing Technology
3:15 pm - 3:30 pm
End of Conference Closing Remarks
Questions?
Contact: Martha Lowe | ACMA | mlowe@acmanet.org


Please note that this agenda is subject to change. *